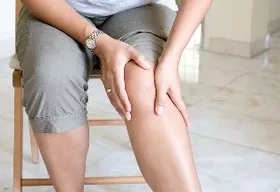 Integrative Healthcare Solutions offers chiropractic care for those experiencing pinched nerve pain in Jacksonville, FL. An adult spine has 24 movable vertebrae, plus a larger upside-down triangular bone called the sacrum. There are 31 pairs of spinal nerve roots that exit that out between each vertebral segment.
Sometimes as we go about our daily life one or more of the vertebrae can shift out of it's normal alignment, also known as a spinal subluxation. This type of misalignment create a great deal of tension on the delicate spinal nerve roots and the meninges (layers of tissue surround the nerves) creating pain.
Many patients describe the pain to be sharp and shooting. Sometimes the pain may radiate into the arms or legs with other symptoms such as numbness, tingling, pins or needle-like sensations. Irritated nerves located at the base of the skull and upper neck may create headache pain. The nerves in the lower part of the neck, called the brachial plexus, can create pain into the arms, hands and even fingers. The nerves in the lower back, called the lumbo-sacral plexus, will radiate down into the legs.
If there is a lot of pressure and irritation to the nerve roots you may even experience weakness in the muscles that are given its strength by the nerve that is compromised. If you are experiencing any of these symptoms you may be suffering from a pinched nerve.
Our office offers many different forms of treatment to help get rid of your pinched nerve pain as quickly as possible getting you back to your normal life.
Please call our Jacksonville chiropractic office today at (904) 372-0623 and start feeling relief from pinched nerve pain.