Welcome to Integrative Healthcare Solutions! Your Chiropractor in Arlington Jacksonville FL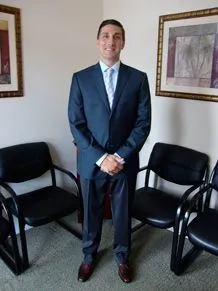 Are you suffering from back or neck pain as a result of a sports injury, recent auto accident or health condition, such as sciatica? If you need to see a chiropractor in the Arlington Jacksonville, FL area, Integrative Healthcare Solutions is here for you!
Our chiropractic clinic near Arlington Jacksonville has served patients of all ages in the Arlington area of Jacksonville, Florida since 2005.
Our Jacksonville Beach chiropractor, Dr. Edgar Vesce, uses an array of therapies for patients including axial spinal decompression therapy, which focuses on treating disc injuries commonly associated with individuals involved in auto accidents. Decompression is an effective non-surgical treatment that helps reduce pressure on the vertebral joints, discs, nerves and promotes self-healing!
Join the thousands of patients in Jacksonville that have experienced relief from pain, aching, headaches, back, and neck pain induced by all types of injuries and health conditions. Our commitment is to provide you the highest standard of personalized care.
WHAT MAKES US DIFFERENT
Serving Arlington since 2005
Same day appointments available
Safe transportation provided to office if needed
All auto insurance and general insurance plans accepted
Patients love us!
"I called Integrative Healthcare Solutions the same afternoon I was in a car accident. The office scheduled me within an hour of my phone call and Dr. Vesce came back from his lunch break early so he could see me as soon as I arrived. My neck and back were experiencing severe pain after being rear ended and Dr. Vesce provided the care I needed to go back home to my family and function without consistent aching. I live in Arlington so the drive was convenient and the staff greeted me with smiles when I arrived. I would recommend Integrative Healthcare Solutions to anyone." – S. A, Arlington Patient
Directions to our office from Arlington
Turn left onto Monument Road, take left to merge onto I-295 South, take exit 51 onto Beach Blvd (US-90), keep left towards Jacksonville Beaches, turn left onto Beach Blvd and take Beach all down just past Penman Road. Make a U-turn and our office is on the right: 1313 Beach Blvd. Jacksonville Beach, FL. 32250.
We are looking forward to seeing you soon!