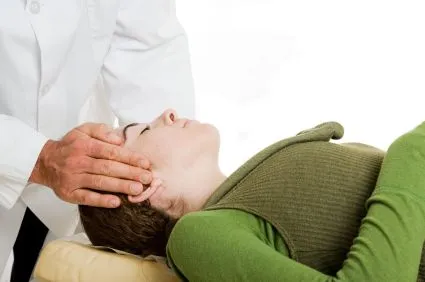 "Chiropractic is a health care profession that focuses on disorders of the musculoskeletal system and the nervous system, and the effects of these disorders on general health. Chiropractic services are used most often to treat neuromusculoskeletal complaints, including but not limited to back pain, neck pain, pain in the joints of the arms or legs, and headaches (ACA)".
Chiropractic was founded as a health profession in the U.S. in 1895 by a Canadian, Daniel David Palmer, who had no conventional medical training.
Palmer argued that most human diseases were caused by misalignments of the spine that apply pressure on surrounding nerves. He called these misalignments "subluxations" (a term also used in conventional medicine, where it has a different meaning) and believed that they blocked the flow of a natural energy, or "life force", through the body. By correcting these subluxations, he argued, this could restore the proper flow of energy, and so restore health. Thus, he saw chiropractic spinal manipulation as a treatment for 95% of all health conditions.
In the early 20th century, Palmer came close to declaring chiropractic a religion, at least partly because of difficulties in obtaining legal rights to practice in the US. More recently, elements within the profession have sought to place chiropractic on a more scientific footing through research to establish an evidence base for its principles and practice.
Today, Palmer's ideas do not always form the basis on which chiropractors practice, but this varies widely between individual chiropractors. The GCC says the idea that subluxations are responsible for illness "is not supported by any clinical research evidence" and that this idea should be taught as a historical concept and not a current theoretical model. Chiropractors, says the GCC, are "concerned with the framework of the muscles and bones that support the body (the musculoskeletal system)" and with treating health conditions by helping the musculoskeletal system to work properly.
Chiropractors focus on the intimate relationship between the nervous system and spine
• Bio-mechanical and structural derangement of the spine can affect the nervous system
• For many conditions, chiropractic treatment can restore the structural integrity of the spine, reduce pressure on the sensitive neurological tissue, and consequently improve the health of the individual.
The American Chiropractic Association defines Doctors of Chiropractic (DC's) – often referred to as chiropractors or chiropractic physicians – practice a hands-on, drug-free approach to health care that includes patient examination, diagnosis and treatment. Chiropractors have broad diagnostic skills and are also trained to recommend therapeutic and rehabilitative exercises, as well as to provide nutritional, dietary and lifestyle counseling. DC's may assess patients through clinical examination, laboratory testing, diagnostic imaging and other diagnostic interventions to determine when chiropractic treatment is appropriate or when it is not appropriate. Chiropractors will readily refer patients to the appropriate health care provider when chiropractic care is not suitable for the patient's condition, or the condition warrants co-management in conjunction with other health care providers.
In many cases, such as lower back pain, chiropractic care may be a patient's primary method of treatment. When other medical conditions exist, chiropractic services may complement or support medical treatment by relieving the musculoskeletal aspects associated with the condition. Like their MD colleagues, doctors of chiropractic are subject to the boundaries established in state practice acts and are regulated by state licensing boards.
Further, their education in four-year doctoral graduate school programs is nationally accredited through an agency that operates under the auspices of the U.S. Department of Education. After graduation, they must pass national board exams before obtaining a license to practice, and then must maintain their license annually by earning continuing education (CE) credits through state-approved CE programs.
"In the United States, chiropractic is often considered a complementary health approach. According to the 2007 National Health Interview Survey (NHIS), which included a comprehensive survey of the use of complementary health approaches by Americans, about 8 percent of adults (more than 18 million) and nearly 3 percent of children (more than 2 million) had received chiropractic or osteopathic manipulation in the past 12 months. Additionally, an analysis of NHIS cost data found that adults in the United States spent approximately $11.9 billion out-of-pocket on visits to complementary health practitioners—$3.9 billion of which was spent on visits to practitioners for chiropractic or osteopathic manipulation.
Many people who seek chiropractic care have low-back pain. People also commonly seek chiropractic care for other kinds of musculoskeletal pain (e.g., neck, shoulder), headaches, and extremity (e.g., hand or foot) problems.
An analysis of the use of complementary health approaches for back pain, based on data from the 2002 NHIS, found that chiropractic was by far the most commonly used therapy. Among survey respondents who had used any of these therapies for their back pain, 74 percent (approximately 4 million Americans) had used chiropractic. Among those who had used chiropractic for back pain, 66 percent perceived "great benefit" from their treatments (NCCIH)".
Chiropractors typically use a hands-on spinal manipulation and other alternative treatments, the theory being that proper alignment of the body's musculoskeletal structure, particularly the spine, will enable the body to heal itself without surgery or medication. Manipulation is used to restore mobility to joints restricted by tissue injury caused by a traumatic event, such as falling, or repetitive stress, such as sitting without proper back support. Chiropractic is primarily used as a pain relief alternative for muscles, joints, bones, and connective tissue, such as cartilage, ligaments, and tendons. It is sometimes used in conjunction with conventional medical treatment.
Although neck and back pain represent a large percentage of what DC's typically see in their offices' some ailments they also treat are as follows:
• Shoulder problems
• Whiplash/Auto Injuries
• Carpal Tunnel Problems
• Tennis/Golfer's Elbow
• Ankle Injuries
• Knee Injuries
• Plantar Fasciitis
• Disc Injuries
• Fibromyalgia