Your Trusted Chiropractor in Ponte Vedra, FL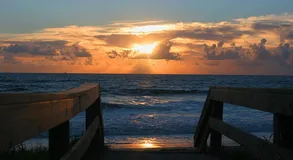 Are you in pain? Let the team at Integrative Healthcare Solutions help you today.
Whether you are new to chiropractic care or have been seeing a chiropractor in Ponte Vedra Beach, FL for years, our clinic is here to provide you with a wide range of pain relief solutions to eliminate your pain once and for all.
From low back pain and sciatica, to sports injuries such as Plantar Fasciitis, sprains and pinched nerves, we're here for you. Come join the thousands of Ponte Vedra residents that have experienced relief from pain with our chiropractic care in Jacksonville Beach, FL.
See What Makes Us Different
Integrative Healthcare Solutions has become the default drug-free clinic of choice for many people in the Ponte Vedra community. Learn why our chiropractor in Jacksonville, FL!
- Serving Ponte Vedra Beach and surrounding Jacksonville area since 2005: We've been seeing patients throughout Duval County since 2005.
- FREE Consultation: First time patients can get a free chiropractic consultation. After 15-20 minutes, you will have more understanding if chiropractic care in Jacksonville, FL can benefit you!
-Evening Appointments for your Convenience: We offer evening appointments so that you can drop by after work or after you finish your daily duties.
- Insurance Accepted/Affordable Payment Plans: Our clinic accepts all types of insurance plans. If you do not have health insurance coverage, we have affordable plans available too.
Integrative Healthcare Solutions is here to offer you the best and most effective holistic chiropractic treatment in Ponte Vedra Beach.
Directions to our office from Ponte Vedra Beach:
Head North on A1A until you reach Beach Boulevard, turn left onto Beach Boulevard. Our office is on the right hand side before you reach penman road at 1313 Beach Blvd! We look forward to seeing you soon!
Join the Integrative Healthcare Solutions family today by scheduling an appointment now!